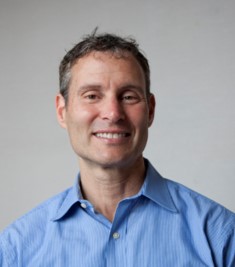 Dr. Shlipak is a Co-Founder and Scientific Director of the KHRC. He is also the Chief of General Internal Medicine at the San Francisco VA Medical Center and a Professor of Medicine at the University of California, San Francisco School of Medicine. He graduated from Harvard Medical School and obtained his MPH from the Harvard School of Public Health. He completed internal medicine residency and a General Internal Medicine fellowship at UCSF. His research activities involve the detection and the determinants of kidney disease, and its association with adverse outcomes, including cardiovascular disease. He has been particularly focused on the use of cystatin C as a novel indicator of kidney function and its potential to improve understanding of kidney disease epidemiology and clinical care. He is the author of over 450 peer-reviewed manuscripts and was 1 of 16 co-authors for the 2013 KDIGO Guidelines on Definition and Classification of Chronic Kidney Disease.
Dr. Shlipak's research has been continuously funded by NIH grants for the past 15 years, in addition to research grants from the Robert Wood Johnson Foundation, the American Heart Association and the American Federation for Aging Research.
You can see Dr. Shlipak's complete faculty profile here.